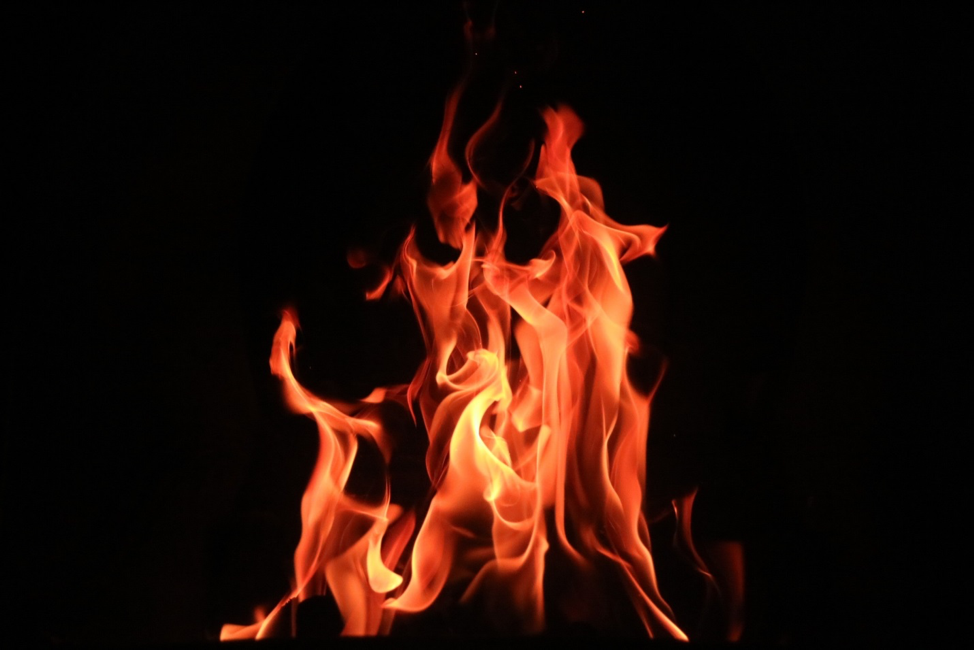 I retired this month and turned off my cash flow from customers. This was a step of faith. I have never been good depending on God for cash flow. My fundamental nature is to trust in my own ability, not the Lord's in the area of finances. I'm sure this comes from a deep-seated orphan heart that says, "if I don't do it, it won't get done." Yet this month the Lord has encouraged me that it was time to step away from the technology world, retire from consulting, enroll in Bible school, and focus on our ministry.  Sue and I have ministered together for over 30 years, and it has always been a joy in our lives. I feel the Lord has now encouraged us to make this a full-time expression of our lives.
I look forward to this change, yet it still takes trust. I sometimes wake up in the morning, wondering if I will have enough income.
Trust is the lifestyle that the Lord wants us all to live in. Developing trust, however, is like refining gold. Trust is purified in our lives and to be purified we need to go through refiner's fire
Gold Refinement Process
The gold refinement process consists of heating gold ore and changing it from a hard solid substance to a liquid. It is stirred by the refiner until the impurities are exposed and float to the top where they are skimmed off. This process takes time, the process is intense, and it is repeated over and over until the gold is %99.999 pure.
Learning to trust our Heavenly Father is like this. Our Heavenly Father wants us to trust him, yet learning to trust takes time. It's refined through situations, and as we are heated by these situations and start to melt, the refiner stirs us, and impurities that rob our trust float to the surface where He can remove them. Impurities, in our case are things like doubt, frustration, anxiety, and fear.   This all sounds so wonderful and poetic until you realize that to do this, you have to be melted, and become a liquid in the Lord's refining pot.
The Apostle Paul talk about this refinement process in Rom 5: 3-5.
Not only so, but we[a] also glory in our sufferings, because we know that suffering produces perseverance; 4 perseverance, character; and character, hope. 5 And hope does not put us to shame, because God's love has been poured out into our hearts through the Holy Spirit, who has been given to us.
Noah was refined over 120 years. He heard from God, and he was told to build an ark. It is not clear if he knew why he was told to build the ark, scriptures read like he just heard and did it.  That was faith.  God sometimes doesn't tell us why we are do something, I believe this I part of the refinement process as well.
The Lord gave Noah the dimensions and how the ark was to be made and what to bring into the ark. This is like any prophetic word, it expresses the heart of the Father for Noah and the world, but it was up to Noah to do the hard work of building the ark. I have to assume there were many times when Noah questioned his prophetic word, especially when he was taunted by neighbors.  I am sure when he hit his hand with a hammer for the 100th time or got the pitch in his eyes, he questioned his calling. This is all part of refiner's fire.
All men and women have a destiny and a unique calling that God has put in their heart to accomplish. Some fulfill it, some do not.  Some press on to do the hard work of building the ark, some get discouraged when the pitch falls in their eyes or when people say "you're crazy why would you ever do this." That's when we have to look to your Heavenly Father and say, "help me to trust."
Psalm 24:9 tells us the secret to being refined and trusting God.
"Lift up your heads, O you gates;  lift them up, you ancient doors, that the King of glory may come in."
 Each morning I start my day by asking the Lord where do you want to meet today. I wait until a picture of the Lord appears in my mind. I believe this is how to lift up your heads, O you gates you ancient doors that the King of glory may come in. When we look at the Lord, and we see him face-to-face, we let the King of glory come in, and His heart, His love, His security, begins to flow into our hearts.
He then speaks to us, and His words flow into our hearts, and faith rises.
Romans 10:17 states, "Consequently, faith comes from hearing the message, and the message is heard through the word about Christ."
The word for "word" in this verse is the Greek word "Rhema," which is used to describe a spoken word versus a written word. This verse states that faith comes from God's spoken word. As we focus the eyes of our heart on the Lord, and we listen to His voice, faith comes, trust is refined, and the dross[i] of our faith is skimmed off.
Close
Faith is refined by the fire of the situations we face. As we lift our eyes and focus on the Lord and see Him in that melting pot, trust is refined.
This week I spoke with two young men who are going through refiner's fire. Refiners fire is not just for older people like me, it is for all of us. We all face situations in our lives for the Lord will melt us, stir the pot, and extract just a bit more dross and refines our faith.
Pure gold is not kept in bars that sit on a shelf. It's poured into molds to become beautiful jewelry that is treasured by all. The same is true for us. As our trust is refined, we are poured into our destiny and calling, and we will fulfill the purposes of our lives.
There is a destiny of all people to make a difference, to change the world, to be the light of the world, and become the jewelry of the Lord.
[i] Dross: Definition of dross. 1 metallurgy: the scum or unwanted material that forms on the surface of molten metal. 2: waste or foreign matter: impurity.
[1] Photo by Cullan Smith on Unsplash
[1] Dross: Definition of dross. 1 metallurgy: the scum or unwanted material that forms on the surface of molten metal. 2: waste or foreign matter: impurity.
About the Author: William Dupley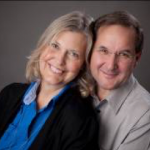 Bill and Sue Dupley have been ministering for over 35 years, preaching and leading worship on five continents. Together they minister renewal and teach adults and children how to hear the voice of God. Bill and Sue believe that the supernatural should be the natural for all believers and that every believer can impact their world for the Kingdom of God as they hear God's will and follow His leading.
Bill and Sue are certified facilitators for Communion with God Ministries and have conducted seminars at Catch the Fire, Mission Fest, Releasers of Life, Iris Ministries, Singing Waters, and many other churches globally. Their passion is for God's family to know their Heavenly Father and to hear His voice, so that they may live in the fullness of the gifts and the freedom that Jesus bought for them.