Best Healing Retreats in Ontario for Groups
GROUP BOOKINGS
Encounter Groups, leaders retreats, personal retreats, Alpha Groups or congregational events, Singing Waters Ministries is equipped and dedicated to facilitating your group needs.
50 a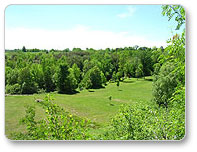 cres of beautiful trails, well kept lawns, flower gardens and lots of space for games and sports are available year round to provide your group with a safe place to relax and have times of fellowship. Much of the bonding between leadership teams or congregational groups occur while relaxing and interacting informally.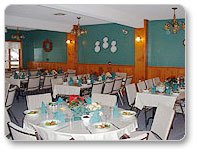 The dining room is designed to allow your group of up to 100 to eat in a bright and homey setting. The natural pine walls are relieved by banks of large windows which allow light to stream into the room.
Most importantly our well trained
cooks enjoy producing tasty, nutritious meals and are happy to take special dietary needs into consideration.
The facility offers two large rooms to hold group sessions in.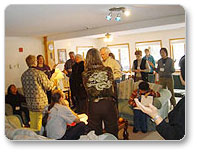 The Fireside lounge is a large airy room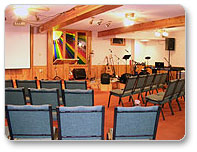 which can comfortably seat 30 people. The warmth from the fireplace and large windows give it a very comfortable atmosphere.
Our chapel/classroom seats over 100 people and is equipped with a digital overhead projector, public address system, audio-recording system and a computer for displaying digital presentations.
Well lit bedrooms, some with en suite washrooms are fresh and clean. Sleep deeply with the sound of wind in the trees and the river rushing in the distance. You will awaken to the birds singing. God has truly designed the facility to bring you a deep refreshing.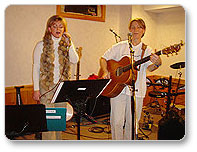 Our team is gifted in hospitality and many other areas of ministry. You can bring your own worship team or we can provide one. We have an excellent teaching staff and limited prayer ministry may be arranged.
So whether your group is 5-50 come out and enjoy the incredible gift God has provided named Singing Waters. Until you experience the anointing and the facility for yourself, you won't be able to grasp how wonderful and effective it is.
For further information and rates contact our Group Coordinator at 519 941-0929.