Author: Hilary Dalton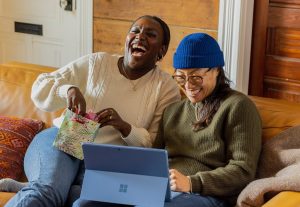 What's new and exciting in your life?  I can tell you what's new and exciting in my life!  I've been inspired to reach more people with the gospel.  What does that look like?
It often looks like me going to the local bus stop or park to chat with people about their eternal destiny.  To my surprise, most people have been very open, with only a few telling me, "I don't discuss politics or religion!"
So, I ordered some gospel tracts from Amazon. Yes, Amazon sells gospel tracts!  And inexpensively.  My church also gave me bilingual tracts (English/Hindi).  Now the cool thing is this – that people are bored when they're waiting for the bus. It's the perfect, natural, even supernatural, opportunity to share Jesus with people.
Young Man
I shared the gospel with a young man wearing demonic symbols all over his clothing.  He seemed to be the most unlikely person to listen to me. However, his attention span never wavered as I went through many scriptures and steps to get right with God through Jesus Christ!  He sincerely thanked me for the little gospel tract and then ran to catch his bus!
Young Woman
Recently, I shared the gospel with a young woman who had just finished working at No Frills grocery store.  I first began to share the bad news, that sin separates you from God, and then the good news that forgiveness comes through Jesus Christ.  Her response was, " I have never heard this. You don't know how long I have been waiting to hear this good news!"  She wants to come to my house for a Bible study.
Courier
This afternoon on my prayer walk, a courier delivering a package crossed my path.  Rather fortuitously, I had a tract in my front pocket.  As I shared the gospel, he was riveted. He read through the booklet with me,  thanked me profusely and hopped back in his van to his next stop.
Gardener
Last week, I was walking home from the YMCA.  I noticed an older man meticulously tending his garden.  The Holy Spirit led me to chat about gardening, how Jesus is the Gardener, and how He cares for us and prunes our lives as His garden.  He received the gospel tract and thanked me. The man responded, " I'm an atheist but I want to believe in God. The problem is I have no faith." I said to him, " OK that is the starting point for you.  Come to God in prayer and ask Him to reveal Himself to you in a personal way; ask Him to supply faith!"  He said, "I sure need something or Someone to hold onto." His eyes reddened with tears.
Close
I suppose if it comes right down to it, you and I are some of the least likely people whom God would choose to have a relationship with.    But, since we've received heavenly riches from our Father, let's share the gospel!  Let's get out in our communities and be ready to "give the reason for the hope that you have" (1 Peter 3:15).
Author:   Hilary Dalton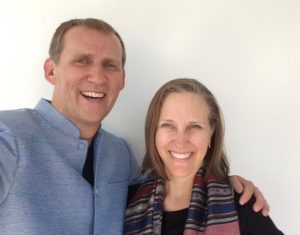 Scott and Hilary Dalton are the founders of Complete in Christ Ministries. They are ministers and global speakers.  Their mandate is to equip and mobilize people to live the full life God has envisioned for them. Since 2001, the Lord has graciously opened doors for them to minister at churches and ministries in many nations. Through strong biblical teaching and Spirit-led ministry, they have seen the Lord transform the lives of thousands.
They bring glory to Jesus by advancing his kingdom locally and globally. This is accomplished through their training schools and courses, mentorship of pastors and leaders, evangelistic ministry, revival meetings, and mission mobilization. You may contact them at cic@completeinchrist.org or go to their ministry website, www.completeinchrist.org.