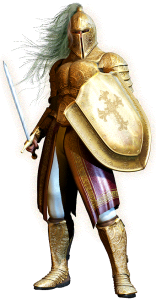 Eph 6:11 Put on the full armour of God, so that you can take your stand against the devil's schemes.
Martin  & Sheila Elvidge will be teaching a special course in preparation For The School Of Healing and Deliverance March 10 to 18 2023
The "Be Equipped for the Battle" course covers:
The Spiritual Warfare Worldview
God At War Dressed for Battle
Weapons of Warfare
Intelligence and Strategies
Discerning The Enemy
Cost $100 sessions and meals  $149 overnight
Teachers: Martin and Sheila Elvidge
Martin and Sheila have been ministering Healing and Deliverance for more than 30 years.
They bring a wealth of practical experience to this topic.
It is their heart to teach and train and equip the body of Christ for the work of the ministry.
CALL SINGING WATERS TO REGISTER 905 830 4833 or email info@singingwaters.org